Your collection of Mid-American Conference memorabilia has suffered for the last couple years. I know this, and I'm sorry. I scraped together a collection of 5 interesting buys for the MAC fan, including a championship ring, game used swag, and a good starter bobblehead set. Payday is almost here so budget appropriately, then spend recklessly. At your leisure go back and check out our previous MAC Gems articles. You'll have to go back quite a bit. Like July of 2014. Those were simpler times. Your May 3rd MAC Gems:

This piece of MAC basketball history can be yours for the ultra low cost of 1300 bones. Too rich? Buyer will hear offers. Conventional courtesy of course is that the name on the ring is not disclosed when the item is put up for auction. The seller does a poor job of covering the name up however, and we can see that it ends in a "Y." Keith of course has no class, so he'll advise you that you are either buying the ring of then senior John Callaway, or then sophomore Kyrem Massey. This Kent State squad earned an 11 seed in the NCAA Tournament and fell to 6 seeded Temple in the first round, 61-54. 4 days left, shipping is free, jump on it.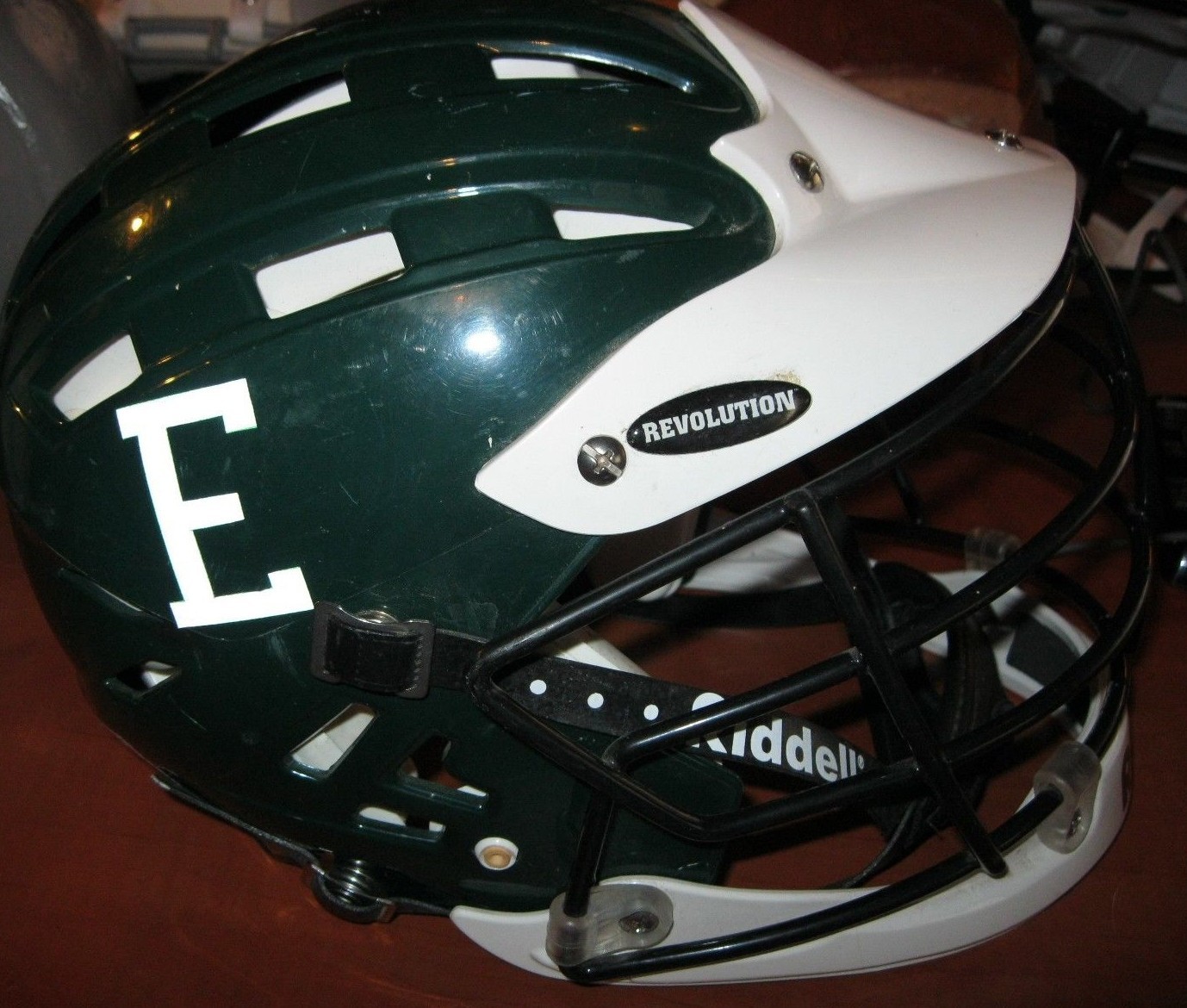 This is a classic example of something you didn't know you needed until Keith brought it to your attention. Size medium, which you only need to know if you plan to wear it, which I hope you will. If you have 300 bucks burning a hole if your pocket, make this purchase, put it in your office, and tell people you played lacrosse for EMU. I guarantee you no one will question that claim. Shipping is free, offers will be heard.

Since leaving Mount Pleasant after his junior year for NFL riches, Brown has torched NFL secondaries, being named to the Pro Bowl and corralling a number of other accolades that you can look up yourself. He is of course best known for his current run on Dancing with the Stars. This is a full sized helmet and you can end the auction now for $300 plus $15 to ship. That price tag may seem a little steep, but just you wait until he takes home that mirror ball trophy.

This auction ends tomorrow, so move. These were worn by Miami RedHawks goalie Jay Williams who tended net from 2012-2016. There are no bids so far, and the seller has placed the minimum at $625. If that doesn't fit your budget, they've got plenty of other hockey memorabilia for sale, so have a look.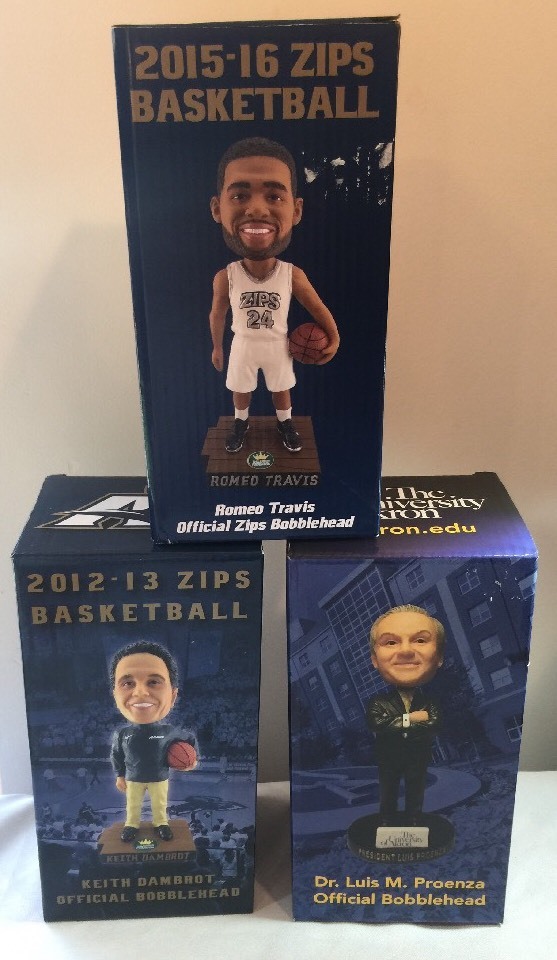 Too much free space on your desk and don't have the time to piece together a respectable bobblehead collection? Solve that problem with a 50 dollar bill. You get 3 Zips in this lot, Romeo Travis, Keith Dambrot, and Dr. Luis M. Proenza. Travis left Akron as the school's all time leader in blocked shots and was named the 2007 MAC Player of the Year. As head coach of the Zips Dambrot, with 12 seasons under his belt, has never failed to win fewer than 19 games. Proenza was the 15th president in school history, from 1999 to 2014. He's currently on a two year sabbatical that ends in July, which if you ask any university president is absolutely, completely, and totally necessary. Shipping is free, 5 days remain.