A good list of items this week. Good not great. I really like the Masters degree. Maybe because I don't have a Masters degree. One day, one day. Your June 18th MAC Gems:

Had to call it a "Ball State autographed baseball jersey" and omit Kolbrin Vitek's name because while he signed it, the jersey is #4, which Vitek didn't wear that number with the Cardinals. Vitek was drafted in the first round of the 2010 MLB Draft by the Boston Red Sox. His career in pro ball was brief, Vitek retired in 2014 and never climbed above Double A. While at Ball State he was named MAC Player of the year in 2010. Bidding on this one starts at 40 bucks, another 12 to ship.

This is an odd but interesting item. An old Eagles class ring fashioned as a charm may not catch your attention, but if you're an EMU fan, the price is right. Buy it now for 22 bucks after shipping.

Issued to players and staff only. The 2010 Toledo Rockets finished second in the MAC West behind Northern Illinois with a 7-1 conference record, 8-4 overall. Three of the four teams that defeated the Rockets would go on to play in bowl games. Toledo came up short in Detroit against Florida International, 34-32. If you want to remember that historic day, you can, for $235 after shipping. You'll also need to spring for a battery.
GASP. This is cool, its rare you find them pop up on eBay. If you're a Bulls fan it's a must have. Pads removed from inside and a size medium. It's a smoking deal too, about 200 bucks after shipping. It's ready for your office.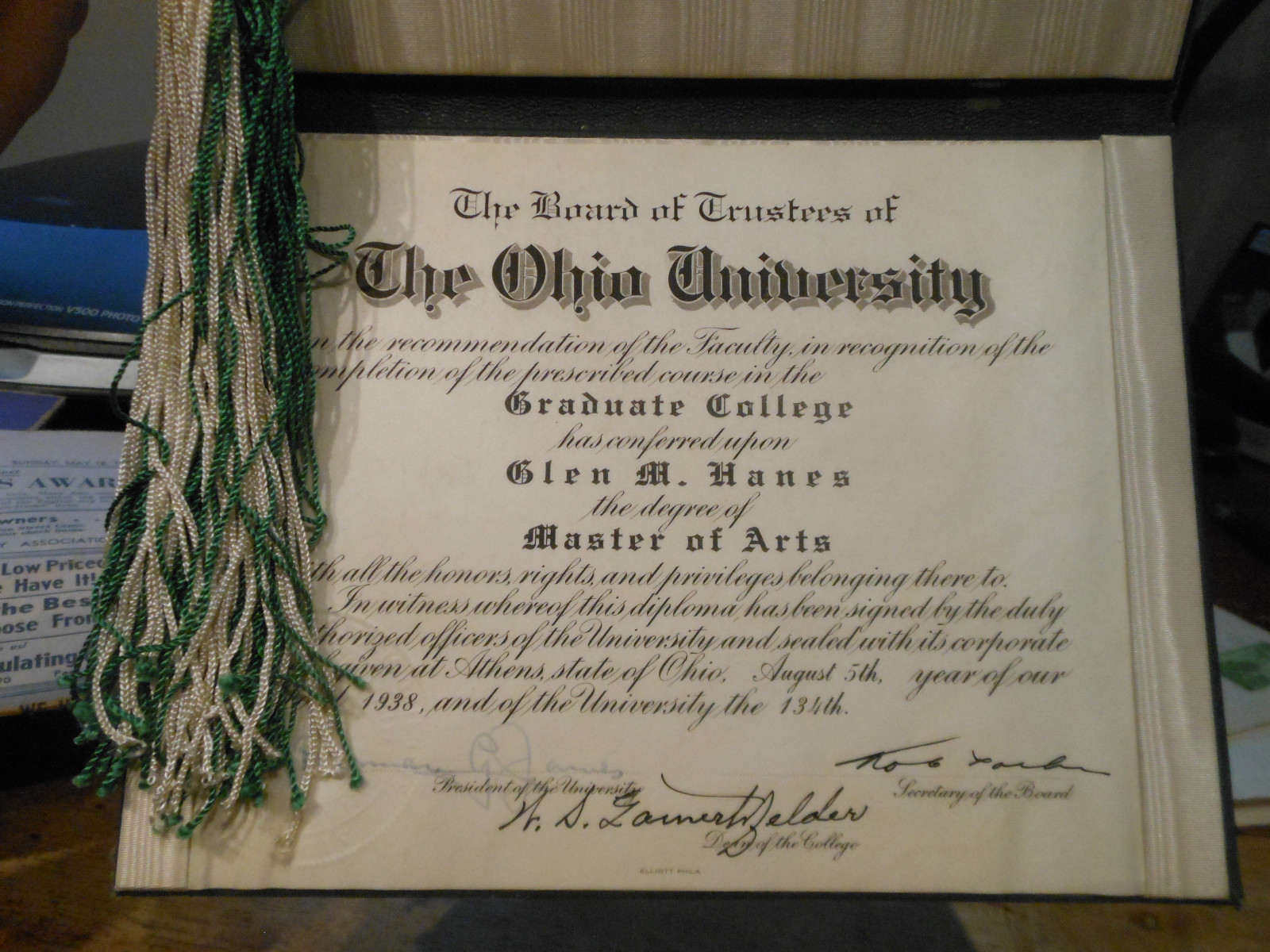 You haven't accomplished a single significant thing in your life. You know who did? Glen Hanes did. Hanes received his Masters from THE Ohio University on August 5th, 1938, with honors to boot. If you're a serious Ohio University fan, you can scoop this up for less than a 10 dollar bill after shipping.